Line Up
In alphabetical order (per stage)
Main stage
Benny Rodrigues
It's always a pleasure to welcome a true friend of the Welcome to the Future family – Benny Rodrigues – back to our home in Het Twiske. Benny Rodrigues is a Rotterdammer with Portuguese blood who understands the art of using Funk to get the dance floor filled and the entire room to its feet. Benny plays a seamless blend of groovy, funky, deep, Tech-House sounds with lots of Detroit, Minimal, and Acid influences. Although he is known for being the funky Tech-House kingpin, Benny Rodrigues can just as skillfully fill the dance floor with a particularly strong dosage of Techno while infecting dance floors around the globe. If deep digging Tech-House with a Techno flair is what you crave, you don't want to miss Dutch legend Benny rock our Main stage.
Chris Stussy
A few short years after breaking through, on the back of a series of huge House tracks, Dutchman Chris Stussy is now a growing part of the global underground scene. Always leading the way and heading into new musical territory, he has built on early successes with a steady stream of essential new releases. Stussy is continually finding fascinating new corners to explore within the House scene and continues to showcase this in the studio as well as in the most important DJ booths around the world. He will be rocking the Main stage together with his partner in crime; Prunk.
De Sluwe Vos
De Sluwe Vos is the alter-ego of Robert Vosmeijer. This highly gifted Tech-head from Deventer plays entirely on home-built gear, ranging from his bulky mixer to his antiquated synthesizer and rare analogue equipment. He's the perfect example of how hard work pays off. It is evident, watching one of his shows; De Sluwe Vos truly loves what he's doing. Prepare to take notes from a true masterclass in House and Techno when De Sluwe Vos steps behind the decks of our Main stage.
Joris Voorn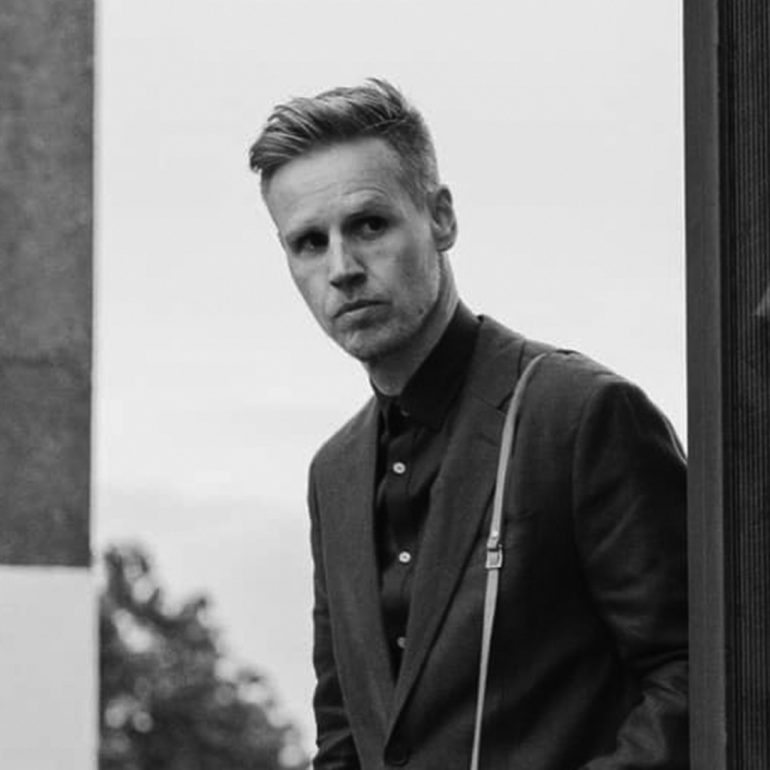 Joris Voorn sits at the epicentre of the Dutch Electronic music scene, he's one of the most renowned and instantly recognisable artists from Holland, representing underground House and Techno on a wider global stage. Born in the Dutch town of Tilburg, the son of a composer and a music teacher, Joris gained international recognition with his breakout 'Muted Trax EP' on Keynote which was followed quickly by his universally acclaimed 'Lost Memories EP' on Sino the following year. Joris is the embodiment of the modern-art and tech-savvy touring DJ with both feet planted firmly in the underground Techno world. Joris also has a keen eye for contemporary art, photography and a long-standing love for architecture. This artistic mastermind will be closing down the Main stage in style.
Very few Electronic acts give meaning to the word 'live' the way Lövestad does. Their performances are so uniquely dynamic that even the Panoramabar in Berlin took note, booking them for one of their very first shows back in 2015. Since then, Lövestad's sound has steadily matured, landing them shows at revered clubs and festivals throughout The Netherlands. The duo has recently added even more depth and a punchier low-end to their signature sound of groovy House layered with trippy electronica and they've been stacking up material for recording sessions. To understand Lövestad's appeal you need to see and hear them play, as their energetic performance will hit you like a force of nature. Be sure to check them out when they take our Main stage to a higher level.
Prunk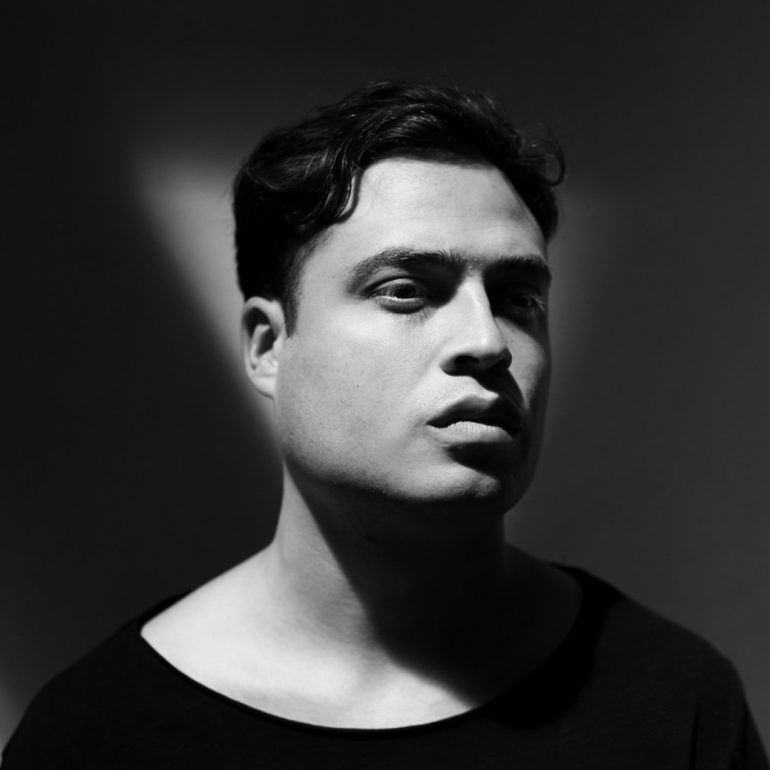 DJ/producer Prunk is working at his own pace but this definitely doesn't mean he's taking things slow. His label PIV, which he started in 2015, has been steadily releasing EP's like his own production 'Sexy Brasil',s that was released on the imprint in the spring of 2016. Together with his sparring partner Chris Stussy, Prunk released the 'Material' EP on EWax in the winter of 2016 and the two also released 'The Machine' EP that came out on the notorious Nervous Records as well as EP's on Moulton and Innercity Records. His warm and sexy, but always dance floor-orientated and uplifting sound is definitely attracting attention from promoters. Prunk will be taking over the Main stage this year together with his dear friend and DJ partner in crime Chris Stussy!
Spaceandtime
Spaceandtime is a stellar concoction of Eric de Man and Aron Friedman, both champions of the Amsterdam scene. Their cosmic House is drenched in stardust. Their Capsule imprint ("Transmissions from outer space") is inspired by the Voyager Golden Record project. This year will be yet another dimension in Spaceandtime's rapidly expanding multiverse. Get ready for intergalactic transmissions at Welcome to the Future's Main stage this summer!
William Djoko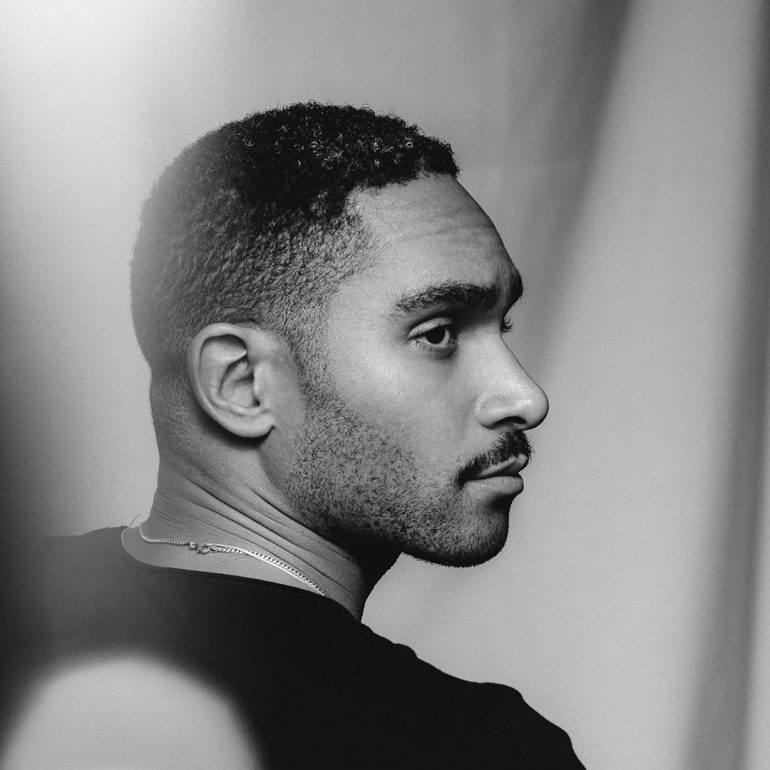 William Djoko is a well-cultured Amsterdam-based artist who grabs the attention of any audience with his captivating voice and onstage enthusiasm. Djoko is one of The Netherland's most exciting artists in bass-driven House music and Techno. Witness William Djoko cultivate his bass-shaking grooves into unprecedented heights and atmosphere at the Main stage this year!
Techno
ANNA
ANNA is one of Brazil's finest exports and she's quickly climbing the ranks with her seductive yet heavy-hitting brand of Techno. The talented artist ANNA has been reaching new heights, which is a fitting pay-off for the artist who has been DJing since she was fourteen years old, cutting her teeth spinning at her father's nightclub in the outskirts of Sao Paolo. Her journey since then has been marked by passion, hard work, and an unrelenting dedication to her craft. As a skilled and accomplished selector, her performances are always energetic and captivating affairs. Prepare to lose yourself to ANNA's hypnotizing Techno rhythms within the realm of our Techno stage.
Deniro
This DJ should not be confused with the famous actor Robert, yet he definitely deserves the same level of fame. This down-to-earth Dutch DJ has received more and more international recognition over the last few years. His music is a perfectly balanced mixture of deep, firm beats with flairs of upbeat Melodic Techno, making his music an ideal cocktail to dance to. Together with some old friends he started his own label TAPE Records on which he published tracks like 'Epirus' and 'G'.
DJ Rush
DJ Rush made his way into the DJ business and never limited himself. He quickly found his way to Berlin, Germany and his career kicked off into high gear. Not only have his DJ skills and music selection moved and impressed fans all over the globe, his tracks have made such a big impact on the Dance scene. Conquering so many clubs and events across Europe and gaining so much respect, Rush had a chance to host his own tents at major festivals in Europe. Being such a killing machine, speaker-beater, bass-cranker, Rush likes to leave his fans and supporters minds and bodies tingling after each set, wanting more, more, more and more.
Kobosil
Kobosil discovered Techno when it emerged from subculture into modernity. In a short period of time, Kobosil has left his mark on his hometown of Berlin by filling a formerly blank space with subtly hypnotic synths, monochromatic textures, ambient excursions and especially the darker, more powerful variant of Techno. Through his own RK imprint, the Berghain resident has built himself a reputation as a producer with a clear focus on straightforward yet multi-faceted tracks and mixes. Witness his divers musical expertise in our legendary Techno tent this year!
ONYVAA (live)
Los Angeles native DJ, producer, and live act: ONYVAA, is one of Europe's newest imports that is rapidly rising on the global Techno circuit. She was awarded 'The Best Newcomer Award' at the DJ Awards in Ibiza and recently described by Richie Hawtin as 'the future of Techno' with also a release on his iconic label PLUS 8 Records. During her live performance, you can expect an energetic trip that is influenced by the timeless sounds of Detroit and early 90's warehouse Techno. Combining hypnotising loops that she constructs with her modular synths, groovy bass heavy drums, emotive pads and leads, along with some original field recordings she collects around the world. ONYVAA's performance is set to be a must-see, so don't miss out!
VNTM (live)
This versatile Dutch performer has rightfully received praise from the Techno scene's big players like Joris Voorn and Tale of Us. The DJ, producer and live performer is a big fan of dark underground Techno but never fails to astonish the crowds with additional progressive melodies. When accompanied with strong visuals, his unique musical fingerprint can easily hypnotize audiences. VNTM aims to cherish oldskool sounds while at the same time he continuously innovates. Within the Techno scene, he first made name for himself with solid releases like 'Analog', 'Messages' and 'Time Traveler. This year he will rejoice us with a vivid live-set in our majestic Techno tent.
House
Chez Damier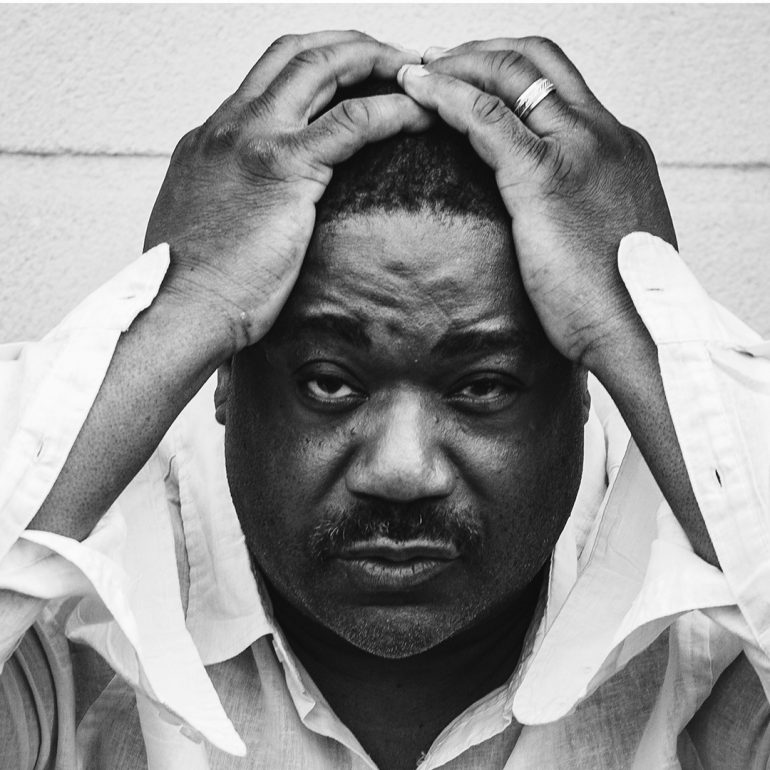 Born in Chicago, though he has Detroit connections with Derrick May and Kevin Saunderson, Chez Damier's productions lean closer to the classic sound of New York Garage. He began DJing and producing in the late '80s, mixing alongside Frankie Knuckles and May, and co-writing tracks for Inner City. A high-profile series of EP's for Balance during 1997 got him signed to the French label Distance that year, renewing Damier's name on the ever-growing garage scene. Expect complete carnage when Chez Damier is rocking an electrifying House set at Welcome to the Future 2020.
Derrick May (House set)
We are delighted to welcome Derrick May back to our home in Het Twiske, this year with a vibrant House set that will rejoice the dance floor. He is one of the greatest living figures in Electronic music and a pioneering force who has helped to irrigate a style that has shaped the sound of Techno. The first grooves of the genre emerged from Detroit during the 80s with Derrick May at the forefront as one of the legendary Belleville Three. May's style of Detroit House and Techno combining the sensibilities of Soul, Funk, and Electro continues to push Dance music into unexplored territory.
KiNK (live)
Say what you wanna say, but you have to give Strahil Velchev this: the man's a powerhouse. Recording and playing live under the KiNK alias, he went on to become one of the finest purveyors of Funk, Techno and House. KiNK's music is unifying in the best possible way. Channeling the spirit and feeling of a time where it didn't really matter who the faces behind the music were, KiNK plays with the elements of genres and subgenres as if the future of it is still wide-open.
Mr. G (live)
This veteran absolutely gives credit to his name since he definitely is the real G. Speaking about credit, Mr. G possibly is one of the most underlooked artists within the House and Techno scene. The British artist consistently has been providing the House scene with ruthless, bass-heavy beats for almost 20 years now. Since 1999 the DJ has had his personal label Phoenix G but his work for other labels like Defected, Duty Free, The End and Skint has also been highly appreciated. Without a doubt, this underrated legend will capture the House stage's crowd with his flamboyant, groovy sounds in a spectacular live-set!
Philou Louzolo
The musical abilities of this rising star come very close to the ones of philharmonic orchestras, if not better. Philou is a master in covering Electronic music with a jacket of African Soul. Besides the amazing acoustics which it generates, the addition of African Soul also has a deeper meaning. Philou is an important representative for pan-African culture and is keen on giving this group a voice within the Electronic music arena. The highlight of this ongoing journey was the EP Alkbulan Republic which he recorded together with artists from Ghana and Nigeria. Welcome to the Future feels honoured to give this extravagant gem a stage to display some inviting, funky African vibes.
Sanja
Even though Sanja grew up in The Netherlands, she has never forgotten her family roots. Her Balkan origin together with her passion for Hip-Hop gives her music an extra creativity boost. House has always been her cup of tea, but don't be surprised by the integration of Minimal Techno in her rhythmically layered sets. The uprise of this power woman has not been left unnoted as she joined the Utrecht-based SlapFunk crew in 2018. Together with the crew, she is now starting to conquer the rest of Europe as well as our House stage this summer.
Seth Troxler
In accordance with Mayan prophecy, Seth Troxler was, in fact, a gift to the world of Techno by intergalactic demigods from the distant future. Seth has gone on to ignite the world of House and Techno with a constant barrage of sultry vocal jams, in consecutive years he got himself voted number Three, Two and the number One in the Resident Advisor Top 100 DJ Poll. In recent years he has landed much-vaunted residencies at DC10 (Ibiza), Trouw (Amsterdam) and Output (New York). Troxler is a living legend in the scene whom we are very happy to welcome at Welcome to the Future festival this year.
Aurora
DJ Bone
DJ Bone is one of Detroit's most coveted underground vinyl technicians. It's no accident that two letters always precede Bone's name whenever he's on the bill. First and foremost, Bone is a DJ—in the truest sense. When he spins, it's as if the turntables and the mixer become a physical extension of his body. He employs every possible technique in the disc jockey arsenal masterfully: blending, scratching, back spinning, no monitors or headphones; unrivalled in his use of the fader switch and he incorporates them all into every set. Witness his invigorating set when he is joined by Dr. Rubinstein to take control of the Aurora stage.
Dr. Rubinstein
Marina Rubinstein loves to DJ, but even when she's perched in the booth, weaving together an invigorating assortment of hypnotic acid, 90s rave and pumping Techno, her mind is on the dance floor. After all, it was on the dance floor that this Russian-born, Israeli-reared artist fell in love with Techno in the first place. Dr. Rubinstein is back-to-back with DJ Bone this year and these two energizing artists will give away a mesmerizing performance at our Aurora stage.
FJAAK (live)
FJAAK, the Berlin-based duo of hardware heads, have been constantly making a name for themselves over the last half a decade. Having grown up together in Spandau on the outskirts of Berlin, Felix Wagner, Aaron Röbig, and Kevin Kozicki began quite early to create all different kinds of music before ending up taking on the city's heritage of Techno to make it their own. In 2019, Kevin has left the group to pursue a solo career, but Felix and Aaron continued their course of action. Based on all hardware setups and vinyl-only sets, the boys of FJAAK will bring their signature sound beyond the German capital's border to our Aurora stage.
KI/KI
KI/KI is no doubt one of, if not, the fastest rising talent to come out of the ever-fertile Amsterdam scene at present. Highlighted as one of the most exciting prospects of last summer, based on her countless electrifying festival appearances, she has fast sent shockwaves through her local scene and beyond becoming a name on the end of a lot of tongues. Her fast-track began as a resident at Spielraum, one of Amsterdam's most celebrated queer parties, where she has solidified herself as a force to be reckoned with. A true favourite amongst its devoted followers, KI/KI was also included in the Spielraum takeover at Berghain where she left no stone unturned. Aside from her residency, she has also left her mark on a series of prolific clubs and festivals throughout The Netherlands. Expect an energetic set when KI/KI gets behind the decks!
Steve Rachmad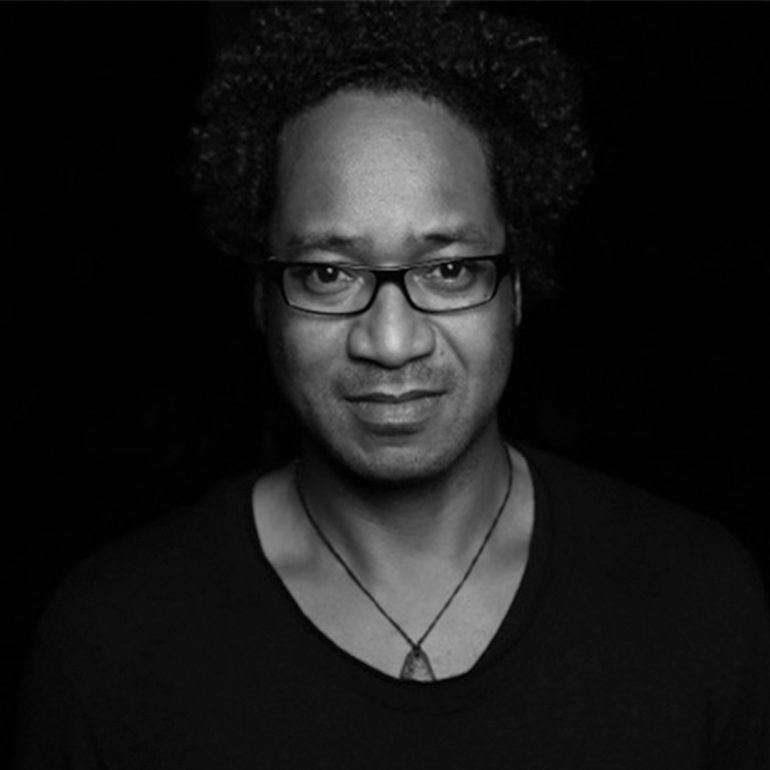 After more than a quarter of a century involved in Electronic music, it's not an exaggeration to say that Steve Rachmad has been integral to the development of the scene in his native Netherlands. As a DJ he is constantly reinventing himself. Most often associated with Detroit Techno, warm pads, rousing strings, and powerful grooves, Steve is the producer, remixer, and DJ who among first championed such sounds in his home country. Steve Rachmad's Techno sounds infused with Funk and Groove has proved to be very infectious, so don't be surprised when you lose control at the Aurora stage.
Ultrastation
Ultrastation, a newly formed duo consisting of Nuno dos Santos and Cosmic Force, is a radio station for interstellar space and their cosmonauts. Produced by two scientists who are specialized in ultrasonic waves and subsonic consciousness. After spending years hidden in their laboratory sending out all possible waves into the cosmos, here they are to present their music in form. Trippy Techno, spaced-out Electro, quirky Acid and everything between solidified channels is all to be expected from these two Dutch icons.
Volvox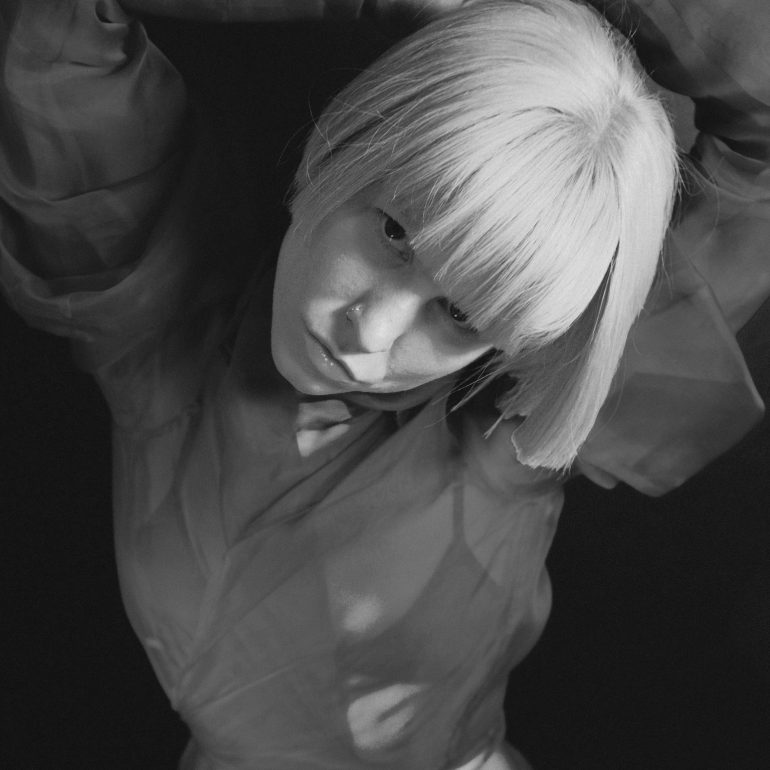 A dominant force in the Brooklyn underground scene, Volvox is known for tough, stripped-back Techno and groovy, Acid-flavoured sets. Raised in Buffalo, New York, her early experiences in the industrial- and rave scenes of rust-belt America shaped her outlook on dance culture. An ardent supporter of the underground, she was a key figure in developing the Electronic music scene in Boston, Massachusetts from 2007-2010. Ariana is a unique character in the US scene guaranteed to bring a high energy show that lights up dance floors with an undeniable spirit. We are very excited that his year she will be rocking the Aurora stage at Welcome to the Future festival.
Basement
Ben Buitendijk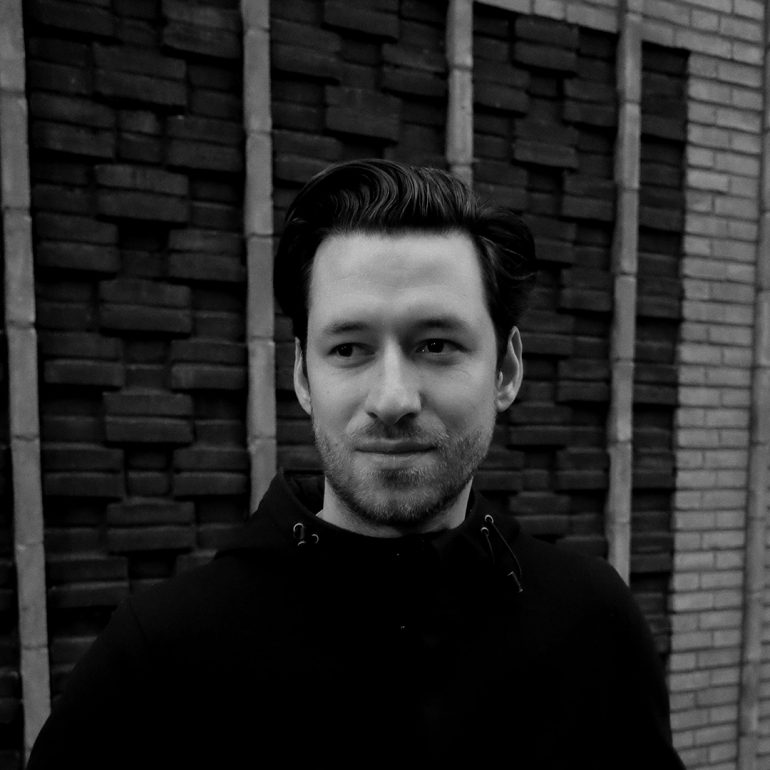 In a country where the ravy end of the Techno spectrum often prevails, Ben Buitendijk's deeper, meditative sound has earned him a trusted following. Based in Rotterdam, Ben has started his musical path with a string of releases on labels like Mosaic, ESHU and his own Oblique Music imprint. With no boundaries to genres or styles, Ben's sets and productions are defined by rich textures and spacey atmospheres, taking the listener on a journey where music for the dance floor and music for the mind are in perfect balance. Expect a set in the rare, but recognizable style of Ben Buitendijk at the Basement.
Joran van Pol
Imagine: Both Richie Hawtin and Dubfire want to sign your debut release. This was the position Joran van Pol was in when his first productions hit the scene a few years back. It was his track 'Faded' that opened the doors for the new producer and soon he was signed to both MINUS and SCI+TEC, quickly drawing the attention of other Techno heavy-weights; Oliver Huntemann and Joris Voorn. With further releases on Voorn's label Rejected, Joran reached out to a new audience, expanding his fanbase and setting the stage for what's to come. Joran is, once again, gonna deliver a killer set this year at our Basement stage this year!
Robin Kampschoer (live)
Robin began discovering Techno music in the late 80s, listening to artists like Phuture, Armando, Kevin Saunderson, Derrick May, Blake Baxter, The Wizard, etc… At the same time he began getting involved in organizing some of the first Techno parties in The Netherlands. When the European Techno/House scene exploded in the mid 90s (and creative development/progression stopped), he decided that it was time for a change and started to search for new challenges in Techno music. In 1998, he decided to take things to a new level, and started composing Techno music for himself. In 2002, he felt that the time was there to begin playing his own, somewhat Minimal Techno music in front of live audiences on Techno parties. Since then, Robin's own music became increasingly mature, and he has since then performed live on a lot of parties, with ever-growing success.
Tahko
Tahko only started his DJ career a couple of years ago, but he has already made a huge impression on the upper- and underground Techno scene. With his passionate love for music, he takes his audience on an unexpected journey into his own world. Tahko's endless enthusiasm and skills has earned him residencies at Tram10 and AFTR (BE), and it's no surprise that he's been on a rapidly ascending shot to the top with no signs of slowing down anytime soon. With this in mind, we can't wait to welcome this mighty Techno-rocket back to our home at Het Twiske.
Amsterdam
ANOTR
Even by the standards of The Netherlands' rich and plentiful Dance music production line, the rapid rise of ANOTR is a story that could run and run. Still in their early twenties, Amsterdam duo Jesse van der Heijden and Oguzhan Guney are all about "energetic, hard hitting, straight to the point techy-kind-of House". At the Amsterdam stage, the duo will join forces with Toman to surprise the crowd with mouth-watering melodies and killer kicks.
Boris Werner
Dutch DJ Boris Werner's love for House music runs deep. So deep, that his passion is evident in every set he plays. He's a charismatic leading figure in the House music scene who is forever young at heart. Blending all strains of House from percussive Funk to Bass heavy grooves, delivered with effortless ease. His sparkling personality, daring diversity, and a well-honed ear for delivering a memorable party can be best experienced when submerged in the typical Dutch culture at the Amsterdam stage.
Dorine Dorado
Dorine Dorado is one of the best kept secrets from the Welcome to the Future line up. This Amsterdam based DJ made her name as resident of the Welcome to the Future and WKND parties in Studio 80 in Amsterdam, where she stood out as an artist who really knew how to get the party started. As a producer, Dorado debuted in 2017 with the QUAZAR release 'Truce', which she co-wrote. Musically she represents the left wing of the music scene, with an uncompromising selection of raw underground House and Techno. Although she certainly can hold her own during prime time sets, Dorado always prefers to open the festival at 13:00 – a spot she has claimed since the very first edition of Welcome to the Future in the summer of 2007. Catching Dorine Dorado play surely is the best way to start the day at Welcome to the Future 2020.
Julien Chaptal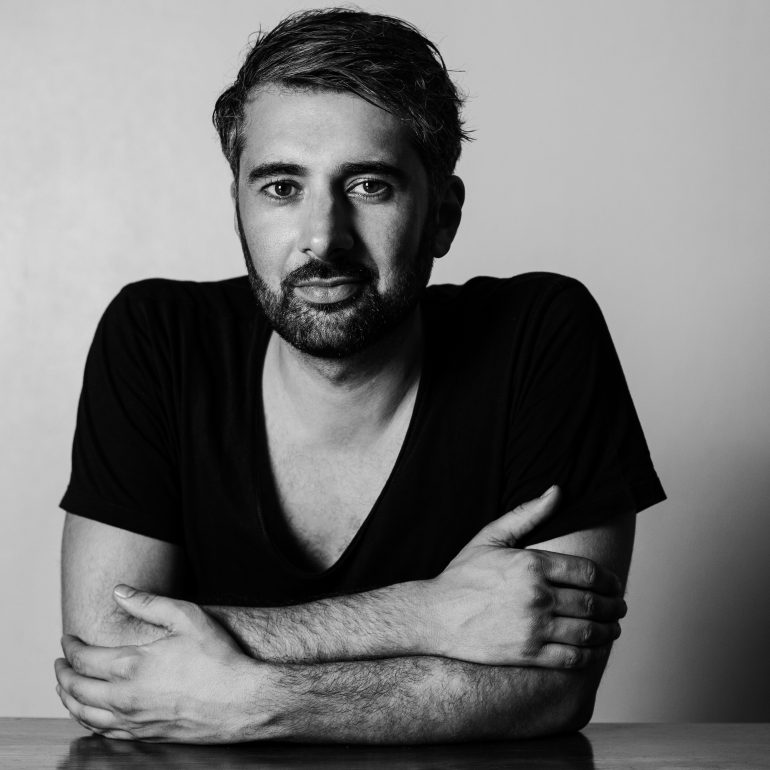 Born and raised in Paris, Chaptal moved to Amsterdam around the turn of the century. There he witnessed the local scene grow to staggering heights, as he himself steadily developed from a local hero to the internationally acclaimed artist he is today. From the moment Chaptal first arrived in Holland's capital, he worked very hard at becoming a professional producer. Mixing bands and DJ's at night as an audio engineer, he used his days to further perfect his own musical style and technique. Julien Chaptal has seen a massive international breakthrough. Adding a little French flavour to Amsterdam's New School Techno generation. Over the last years, Chaptal has caught the eye of many around the globe. This summer, he will catch yours as well at the Amsterdam stage.
Makossa
Makossa consists of 2 friends from Amsterdam that form a solid duo which provides the foundation for their vibe: a grooving & thumping sound that guarantees to get you moving on and off the dance floor. Arthur & Gijs started DJing together in Arthur's bedroom more than 10 years ago. Mixing classic House sounds with their focus on always creating that party-atmosphere. They follow a strong determination to join their separate sounds and unite in the power of house music: which led to the formation of Makossa. Inspired by the classic House sound and adapting to contemporary rhythms, they always come up with a balanced mix of sounds that takes you on a journey through energetic dimensions.
Reiss
Reiss has been evolving himself as one of the most popular DJ's in his genre. His extensive record collection, combined with a refined sense of atmosphere, enables him to create cohesion and unison on the dance floor. His sound can be described as a delicate flow of rhythms and soundscapes spiced up with occasional and surprising idiosyncrasies. Together with his partner in crime, Samuel Deep, he will take you on a special adventure at the Amsterdam stage.
Samuel Deep
Slapfunk founder Samuel Deep owes his relatively short but successful career to modesty, dedication and ambition. Samuel Deep is a true tastemaker who is constantly refining his sound, pushing the boundaries of his musical initiative, and evolving organically with the passage of time. His partner in crime, Reiss, has been a pivotal figure of the Amsterdam House and Techno underground scene for quite some time. At our Amsterdam stage, Samuel Deep & Reiss will take us deep into their musical consciousness to showcase his refined synchronistic blend of euphoric yet funky House.
Toman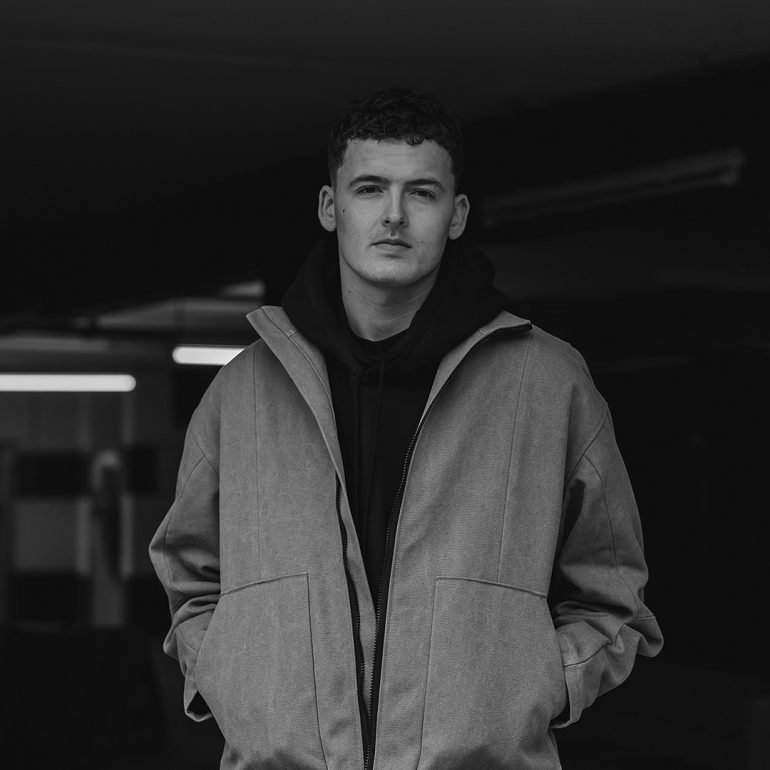 Fascinated by all things percussion, Toman began learning the drums in his early teens. A move that would eventually steer him towards what he considers the "unrestrictive complexities of Electronic music". A producer with an endlessly eclectic palette, Toman cites the likes of Underworld, Minilogue, and Terry Lee Brown Jr as influences. All of whom attest in some way to his own eclectic palette. From Minimal to Tech-house to House and deeper sounds, Toman's diverse musical outlook is refreshingly hard to categorise. Get ready for an astonishing set when Toman takes control of our Amsterdam stage in a back-to-back set with ANOTR.
Funky Town
Funky Town & Friends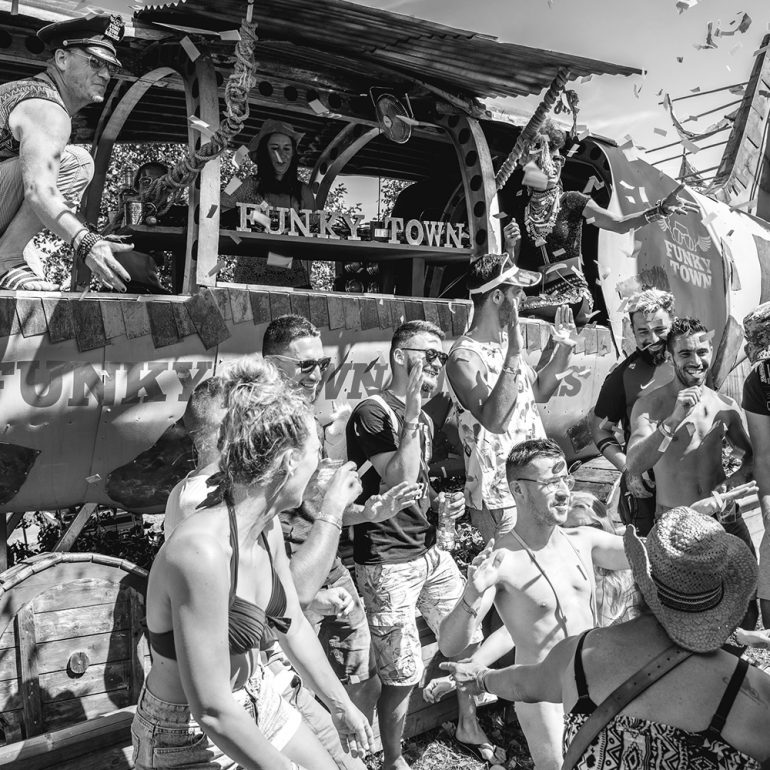 The entire day Funky Town will provide a smashing party at Welcome To The Future. Together with their mystery guests they always know how to demolish the stage with their mind-blowing energy. We are sure that they will amaze you with their funky vibes and make sure you want to stay around a little longer than you expected!