Line Up
In alphabetical order (per stage)
Main stage
Adriatique
Adriatique's performances, as well as their productions, are long, meditative, relentlessly building affairs, ever challenging the listener with subtle twists interrupting their hypnotic groove. While one is honing influences deriving from Detroit House and Techno, the other dwells in deeper melodies and European Techno. The chemistry of this destined duo is one you cannot miss at our Main stage.
Benny Rodrigues
It's always a pleasure to welcome a true friend of the Welcome to the Future family – Benny Rodrigues – back in our home at Het Twiske. Benny plays a seamless blend of groovy, funky, deep, Tech-House sounds with lots of Detroit, minimal, and acid influences. Although he is known for being the funky Tech-House kingpin, Benny Rodrigues can just as skillfully fill the dance floor with a particularly strong dosage of Techno while infecting dance floors around the globe. If deep digging Tech-House with a Techno flair is what you crave, you won't want to miss Dutch legend Benny at our Main stage.
Enzo Siragusa & Archie Hamilton
Enzo Siragusa, the famed Fuse label boss and party promoter has successfully crafted his own dubbed out Tech-House style known as 'the Fuse sound'. The Londoner's distinctive blend of smooth, hypnotizing House created with the dance floor in mind has won the hearts of revelers around the world. Within a short space of time, Archie has already garnered accolades from the highest echelons of House and Techno. Together in the studio, these two are known to create some serious fire. So prepare for Enzo and Archie to blaze up our Main stage with their hard-hitting House and Techno beats.
Ici Sans Merci
Ici Sans Merci is a DJ and producer of underground electronic music. He earned his stripes through the underground scene and illegal raves located in Amsterdam and throughout the Netherlands. This has shaped him to become the DJ he is today. Ici Sans Merci is renowned for his cross-genre sets that effortlessly embody that timeless, underground rave vibe that has been pumping through his veins for more than a decade. Merging groovy, deep, minimal, and extra-terrestrial sounds in all his sets with an acid and Techno edge. Ici Sans Merci will take you on an unprecedented journey with his vision of 'future music' at our Main stage.
Joseph Capriati
Now recognized as one of the principal profiles in techno, Joseph Capriati has established a reputation as a universally popular and in-demand talent. Joseph Capriati is a unique artist within the electronic scene; whose powerful performances and musical magnetism spontaneously attract affection from fans and peers alike, marking him out as a leading light amongst the next generation of international Techno headliners. Watch him work his magic on our Main stage
Luuk van Dijk
Some might call this rising Amsterdam-based House and Tech-House artist an 'old soul', but Luuk van Dijk has only started to show the world what he stands for musically. Raised in Hilversum by an opera singer and a music teacher, it was inevitable that Luuk would become a musician himself. Luuk's mixing techniques draw from his ability to genuinely connect with his audience, hitting all the right moments to drop his floor-shaking Tech-House bangers that leave the crowd begging for more. His mixes are brimming with energy that is both old school and contemporary at the same time, and his unique sound will both tantalize and entertain you at our Main stage.
Sven Väth is quite simply unique; he is the mastermind behind the Cocoon imprint and a legend in his own lifetime. Sven quickly became the figurehead for the Techno revolution beginning in 1981 in Frankfurt, Germany, that spread far and wide. With his passion and commitment, he has influenced the evolution of electronic music on a global scale. Papa Sven is a risk-taking visionary, an instigator, an innovator, and very possibly invincible. Each of Sven Väth's performances is unique and an experience of its own, one which you must see at our Main stage.
Techno
Dax J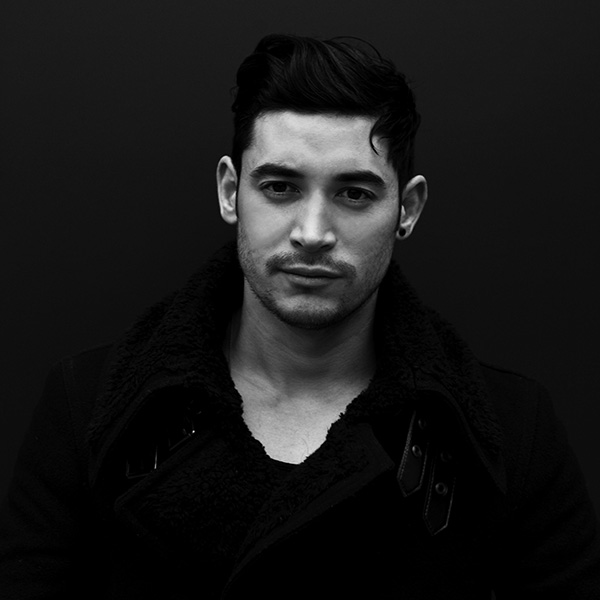 Dax J returns to our home at Het Twiske with his raw, vigorous, yet uncompromising style of Techno for the second consecutive year in a row. He continues to be consistently nominated and voted into DJ polls and Awards from around the world all whilst remaining purposefully rooted in the underground. Also known as a prolific producer and successful Monnom Black label boss, his trademark sound remains in constant rotation from the biggest DJs in electronic music today.
Juan Sanchez
As a sovereign tastemaker within the international electronic music community, Juan Sanchez continues to consistently and relentlessly push the boundaries of Techno. The Format head-honcho's relentless skills behind the decks have given him a respected name in his league and he has been deemed a crowd favourite across dance floors worldwide. With his stripped-down, powerful Techno sound, which is as sophisticated as it is potent, Juan Sanchez will make the walls of our Techno stage crumble to its core.
Kobosil
Kobosil discovered Techno when it emerged from subculture into modernity. In a short period of time, Kobosil has left his mark on his hometown of Berlin by filling a formerly blank space with subtly hypnotic synths, monochromatic textures, and ambient excursions, and especially the darker, more powerful variant of Techno. Through his own RK imprint, the Berghain resident has built himself a reputation as a producer with a clear focus on straightforward yet multi-faceted tracks and mixes. Buckle up for ultimate destruction at our Techno stage.
Matrixxman
Considered one of Techno's foremost futurists, Matrixxman represents a new force amidst the underground circuit that has emerged within the genre. Amid a serious dearth of US Techno producers in recent years, Matrixxman has been busy soundtracking the technological singularity that unfolds before us. His sound is ethereal and mechanized, yet somehow retains an element of warmth. A lone spark of instantiated humanity that refuses to be extinguished by the din of automata marching towards us. We can't wait to see what he has in store for us at our Techno stage.
Rødhåd has been socialized by Berlin's loop Techno nights and always finds the perfect balance of timeless Techno to lift the dance floor higher and higher. His style is always deep, powerful, and melancholic ranging from Dub-Techno to Techno and back to House. A technological society, a mechanist present, an industrial era, long and dark nights, warehouses, cogeneration plants and noise. Rødhåd's music represents the rhythm of Western civilization. Prepare for a lesson in Techno culture when he steps behind the decks at our Techno stage.
Sam Paganini
Since 1997, Sam Paganini's dedication to DJing shines through on every stage he performs, from the smallest clubs to the biggest festivals, including our Techno stage at Welcome to the Future. His sets are best characterized by powerful grooves and have been described as sexy, groovy, dark Techno. Representing his Italian roots proudly, the JAM records boss is drawn to the dance floor by instinctively connecting with the crowd, accelerating it's vibe with distinctive groove and passion, a habit which has become a trademark and key element in his performance and career.
Tahko
Tahko only started his DJ career a couple of years ago, but he has already made a huge impression on the upper and underground Techno scene. With his passionate love for music, he takes his audience on an unexpected journey into his own world. Tahko's endless enthusiasm and skills has earned him residencies at Tram10 and AFTR (BE), and it's no surprise that he's been on a rapidly ascending shot to the top with no signs of slowing down anytime soon. With this in mind, we can't wait to welcome this mighty Techno rocket back to our home at Het Twiske.
House
Carl Craig
Carl Craig is a man of many talents. He is described as a creative visionary, a groundbreaking electronic music icon, an inspirational artist, an esteemed Grammy-nominated composer, a world-class DJ, and an ambassador for his native city of Detroit. The iconic Planet-E label boss is renowned for his signature House grooves that show a mastery of Techno. Yet the common thread that runs through Craig's broad musical career and creative projects is a resounding fascination with futurism. When Carl Craig steps into the booth at our House stage, all roads will lead to House heaven.
Floorplan
Floorplan is the father-daughter duo of Robert & Lyric Hood who have re-positioned the euphoric feel of Gospel into their Disco, Funk, and soul-styled House across dance floors worldwide. In the world of Techno, Robert Hood needs little introduction. Over the last 25 years, his many benchmark productions have shaped the future of electronic music, in particular the unique minimalism he has made his own. For Lyric Hood, the journey has only just begun. Floorplan is a truly inspiring family affair that is best experienced in the flesh at our House stage.
Fred P
Fred P is a New York legend who has truly captivated the House fraternity of late with his House cuts which are as deep as the ocean. Fred is no newcomer either. He has been carving and working on music for the past 20 years. The New York-turned-Berlin resident continues to push further into his own sound, craft, and mind. For those fortunate enough to be present for one of Fred's cathartic, physical, and spiritual DJ sets, the dance floor is not just a place for enjoyment, but for retribution. Needless to say, Fred P is not to be missed at our House stage.
Mathew Jonson (LIVE)
Mathew Jonson really is one of a kind. His music offers a rare fusion of populist intensities and nuanced musicality. With a keen understanding for the needs of the dance floor and the universal laws of House and Techno, he's thrown out the rule book time and time again. Both on stage and in the studio, Jonson has always been eager to get his hands dirty, and the music reflects that in gnarled bass sequences and long, intuitive lines. His sounds have serious teeth which will cause his live set to give you a pungent bite at our House stage.
Quazar (LIVE)
QUAZAR, aka producer Gert van Veen, founder and father of Welcome to the Future, made its name at the forefront of the burgeoning Amsterdam House- and Techno scene of the early nineties with the international success of 12-inches like 'Seven Stars' and 'Dayglo' (1990). It's a tradition that QUAZAR returns to the festival regularly, and the 2019 set is going to be extra special as Van Veen has ditched his laptop and is touring again with a complete hardware set up and a repertoire of vintage house and techno, including brand new jams next to some of the greatest QUAZAR classics. A must see at our House stage!
Sandrien & Carlos Valdes (House Set)
Carlos and Sandrien's sound is as true to the music as they are to themselves. The Amsterdam Techno queen held a residency at Trouw and plays regularly at Berghain. In 2000, her companion Carlos Valdes started his label 'Studio Soulrock' and he is also the man behind the nights 'Vreemd' and 'One Night Off'. Together, they play a colourful blend of House and Techno, and their chemistry is one you can't miss at our House stage.
Times Are Ruff
The Hague; the city famous for its signature west coast sounds, is now the home of the record label turned underground collective known as Times Are Ruff. As a DJ trio, Times Are Ruff is heavily influenced by the Windy City and all aligned music genres, taking inspiration from the past, whilst remaining contemporary. Focusing on long, preferably all night DJ sets, in which Times Are Ruff strives to set themselves apart and tell a true musical story to their audience. Gather around and listen, when Times Are Ruff share their praised rhythmic tales at our House stage.
Aurora
De Sluwe Vos
De Sluwe Vos is the alter-ego of Robert Vosmeijer. This highly gifted Tech-head from Deventer plays entirely on home built gear, ranging from his bulky mixer to his antiquated synthesizer, and rare analogue equipment. Prepare to takes notes from a true master class in House and Techno when De Sluwe Vos steps behind the decks at our Aurora stage.
Derrick May
We are delighted to welcome Derrick May back to our home at Het Twiske. He is one of the greatest living figures in electronic music, and a pioneering force who has helped to irrigate a style that has shaped the sound of Techno. The first grooves of the genre emerged from Detroit during the 80s with Derrick May at the forefront as one of the legendary Belleville Three. May's style of Detroit House and Techno combining the sensibilities of Soul, Funk, and Electro continues to push dance music into unexplored territory.
DJ Rush
Rush made his way into the Dj business and never limited himself. He quickly found his way to Berlin, Germany and his career kicked off into high gear. Not only have his Dj skills and music selection moved and impressed fans all over the globe, his songs have made such a big impact on the dance scene. Conquering so many clubs and events across Europe and gaining so much respect, Rush had a chance to host his own tents at Tomorrowland (Belgium), Dance Valley (Netherlands), Summer Spirit (Germany). Being such a killing machine, speaker beater, bass cranker, Rush likes to leave his fans and supporters minds and bodies tingling after each set, wanting more, more, more and more.
FJAAK (LIVE)
FJAAK, the Berlin-based duo of hardware heads, have been constantly making a name for themselves over the last half a decade. Having grown up together in Spandau on the outskirts of Berlin, Felix Wagner & Aaron Röbig began quite early to create all different kinds of music before ending up taking on the city's heritage of Techno to make it their own. Based on all hardware setups and vinyl only sets, the boys of FJAAK will bring their signature sound beyond the German capital's border to our Aurora stage.
Lewski
Lewski is cutting his way through the scene nowadays. His outlook on performing as a DJ is all about finding the perfect moments and selecting the right frequencies to connect his audience through harmonic vibrations. With Lewski, you don't just hear the music, you really feel it in a unique way. Always on the look-out for new sounds that inspire him, Lewski's versatile and dynamic mixture of House, Techno and clattering Electro cuts will mesmerize the realm of Aurora.
Steve Rachmad
After more than a quarter of a century involved in electronic music, it's not an exaggeration to say that Steve Rachmad has been integral to the development of the scene in his native Netherlands. Most often associated with Detroit Techno, warm pads, rousing strings, and powerful grooves, Steve is the producer, remixer, and DJ who among first championed such sounds in his home country. Steve Rachmad's Techno sounds infused with funk and groove has proved to be very infectious, so don't be surprised when you lose all control at Aurora.
TITIA
A big fan of 303s, Breakbeat, Rave, and Electro; Amsterdam-based TITIA leaves no room for rest whilst playing her energetic selections with her sets being a well-tuned balance between classic and new releases. TITIA always picks her records full of Funk. Adding to that the fact that she's a crew member at the infamous Clone Records, it's safe to say that TITIA knows her stuff. Her raw and grimy vibe brought her to TrouwAmsterdam, to play the infamous Is Burning party, as well as De School, Tresor Berlin, Shelter, and she will grace us with her charismatic presence at the Aurora stage.
Salon
ANNA
ANNA is one of Brazil's finest exports and she's quickly climbing the ranks with her seductive yet heavy-hitting brand of Techno. It's a fitting pay-off for the artist who has been DJing since she was fourteen years old, cutting her teeth spinning at her father's nightclub in the outskirts of Sao Paolo. Her journey since then has been marked by passion, hard work, and an unrelenting dedication to her craft. As a skilled and accomplished selector, her performances are always energetic and captivating affairs. Prepare to lose yourself to ANNA's hypnotizing Techno rhythms within the realm of our Amsterdam stage.
Bart Skils
Always one step ahead of the game, Bart Skils has established himself as one of Holland's most respected and highly demanded Techno DJs. His sets are celebrated by Techno lovers as extremely forward-thinking and musically well-constructed. Bart's sets are brimming with cutting edge Techno tracks, focusing on pure dance floor grooves and atmosphere. His long lasting experience as a DJ and his ability to move effortlessly from deep hypnotizing grooves to rolling peak-time Techno will make the walls of our Amsterdam stage tremble to the ground with his infectious sound.
DJ Windows XP
Heavy, emotional bangers would be one way to put it; eccentric, Apple-infused rhythms would be another. The Dutch-based Windows XP duo indulge in tonal experiments and thought-driven samples to bring out music that sounds familiar, but at the same time pops whichever cherry you might be wanting to pick. What's to come when they enter our Amsterdam stage depends entirely on if they finally decide to perform that software update.
Prunk & Chris Stussy
Some things are just better together: fries & mayonaise, bitterballs & mustard, and Prunk & Stussy. Together in the booth, they play a warm and sexy, but always dance floor orientated and uplifting set. Their style is heavily influenced by Chicago-House legends such as Kerri Chandler, who is one of their true inspirations. Prunk & Stussy are simply irresistible, so make sure you catch these two when they're on the loose at the Amsterdam stage.
Samuel Deep
Slapfunk founder Samuel Deep owes his short but successful career to modesty, dedication, and ambition. Samuel Deep is a true tastemaker, constantly refining his sound, pushing the boundaries of his musical initiative, and evolving organically with the passage of time. At our Amsterdam stage, Samuel will take us deep into his musical consciousness to showcase his refined synchronistic blend of euphoric yet funky House.
Secret Cinema
As a key figure on the Dutch scene since 1991, it was inevitable that Secret Cinema would join the reigns of our Amsterdam stage. The Gem Records label boss has been shaking up dance floors across the globe with his infectious energy and emblematic sets. He is also responsible for moving the careers of Egbert, Enrico Sangiuliano, and Reinier Zonneveld forward. A steady producer of countless essential Techno classics for over 25 years, Secret Cinema remains one of the most original and down to earth pioneers of electronic music that defined the sound for many clubbers of several generations.
Amsterdam
Boris Werner
Dutch DJ Boris Werner's love for House music runs deep, so deep, that his passion is evident in every set he plays. He's a charismatic leading figure in the House music scene who is forever young at heart. Blending all strains of House from percussive Funk to Bass heavy grooves, delivered with effortless ease. His sparkling personality, daring diversity, and a well-honed ear for delivering a memorable party can best experienced when submerged within our organic Garden essence.
Darling x Tracey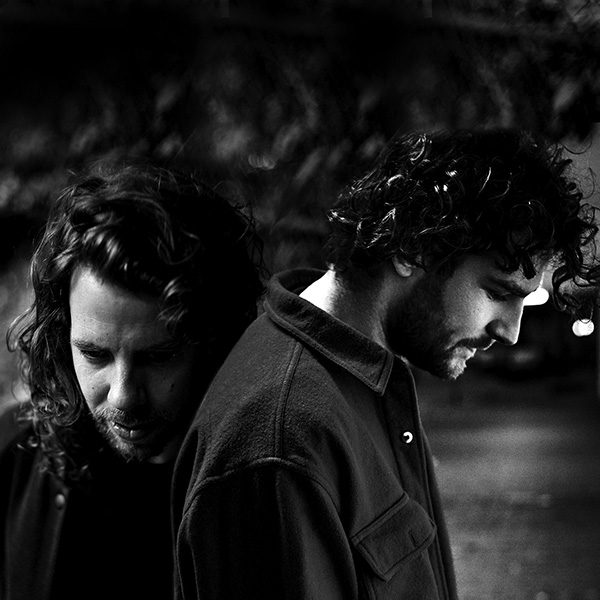 We're inviting Darling and Tracey, two DJ/Producers well prepared to pull you out of your weekly routine. Expect punchy electro, house, African polyrhythms and broken beats, driven by synth-heavy songs, perhaps by their own hands.
Detroit Swindle
The Dutch duo put out most of their music through their own label Heist Recordings and have quickly gained popularity through their early releases like "The Wrap around", and "The Break up". They've collaborated with and done remixes for artists like Tom Misch, Kerri Chandler and Mayer Hawthorne. As avid record collectors of both old and new music, their DJ style is as varied as their taste in music. Rather not limiting themselves to a certain sound, Detroit Swindle will play just about anything. So whether it's classic house, obscure disco, African funk or any other genre from across the globe: if it puts a smile on your face, they'll play it.
Dorine Dorado
Dorine Dorado is one of the best kept secrets from the Welcome to the Future line up. This Amsterdam based dj made her name as resident of the Welcome to the Future and WKND parties in Studio 80 in Amsterdam, where she stood out as a dj who really knew how to get the party started. As a producer Dorado debuted in 2017 with the QUAZAR release 'Truce', which she co-wrote. Musically she represents the left wing of the music scene, with an uncompromising selection of raw underground house and techno. And although she certainly can hold her own during prime time sets, Dorado always prefers to open the festival at 12:00 – a spot she has claimed since the very first edition of Welcome to the Future in the summer of 2007. Catching Dorine Dorado play surely is the best way to start the day.
Ferro
Since the age of seventeen, Ferro has been developing and fast fomenting his own signature sound. It comes caked in a vintage flair, plenty of mood, and never fails to work a dance floor. His music is organic, warm, and inviting, and it is Ferro's lasting goal to illuminate our Spiegeltent with his sultry sounds using genuine hardware and fully analogue tools.
Garden
Daan Groeneveld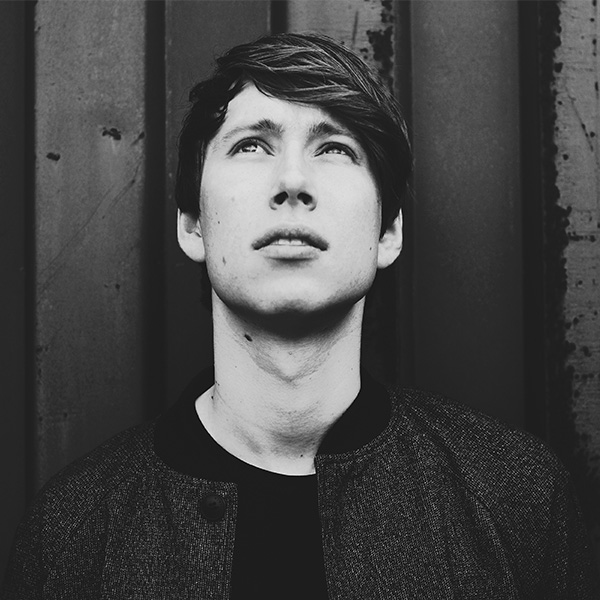 Daan Groeneveld is an underground House DJ from Amsterdam. Daan has always been inspired by the raw and obscure sounds of electronic music. Those filthy hi-hats, crunchy kicks, and nasty snares, preferably out of a Roland drum machine, always managed to bedazzle him. Nowadays, his sound can be characterized as a playful and constructive blend of original House music from Chicago, Detroit, and New York. He has always been fixed on getting the crowd to dance like crazy to music they don't know, an idea he still pursues, and is not afraid to show you in our Garden.
Frits Wentink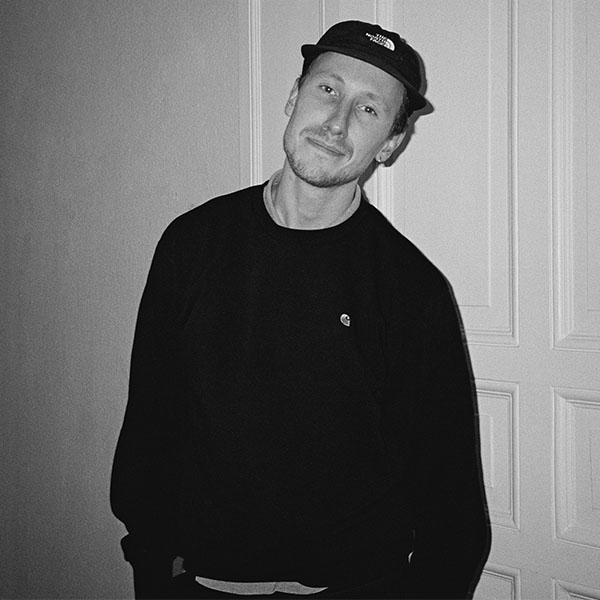 Frits Wentink has been one of The Netherlands' most steady artists since his first release in 2012. As the head honcho of both Will & Ink and Bobby Donny, he is known for pushing quality leftfield electronic music. His innovation makes him stand out amongst others. As far as defying conventions goes, Frits is on a whole new level of realness. Exploring into the world of fuzzy synths and drunk organs, all drenched in his signature and ever so dusty grooves. A little more inventive and out-there than the average house jams. One sure not to miss when wardering though our garden.
Very few electronic acts give meaning to the word 'live' the way Lövestad does. Their performances are so uniquely dynamic that even the Panoramabar in Berlin took note, booking them for one of their very first shows back in 2015. Since then, Lövestad's sound has steadily matured landing them shows at revered clubs and festivals, such as Wildeburg, Paradigm, Loveland and Paradiso. The duo has recently added even more depth and a punchier low-end to their signature sound of groovy house layered with trippy electronica and they've been stacking up material for recording sessions. New output started with a live video of their jazzy acid-track 'Temple'. To really understand Lovestad's appeal you need to see and hear them play, as their energetic performance will hit you like a force of nature. Be sure to check them out when they elevate our Garden to a higher level.
Pablo Discobar Soundsystem
Pablo Discobar Soundsystem presents the nice side of music, mixing really old shit with a modern sound of disco and house into a uplifting blend. Curious of how it all started this guys dig deep so updating their musical library is a day to day activity. Always on the road for music and gigs, now also developing their own sound by spending days and nights in the studio. Give in to your FOMO and check these guys out when they take place in our magical Garden.
Spaceandtime
Spaceandtime is a stellar concoction of Eric de Man and Aron Friedman, both stalwarts of the Amsterdam scene. Their cosmic house is drenched in stardust. Their Capsule imprint ("transmissions from outer space") is inspired by the Voyager Golden Record project. And most recently, rumors of the notorious Capsule Open Air raves have been spreading through the Dam like wildfire. Yet another dimension in Spaceandtime's rapidly expanding multiverse. Get ready for intergalactic tranmissions at one of our most intimate stages.